POPSUGAR x SOREL #GetGifted Giveaway 2020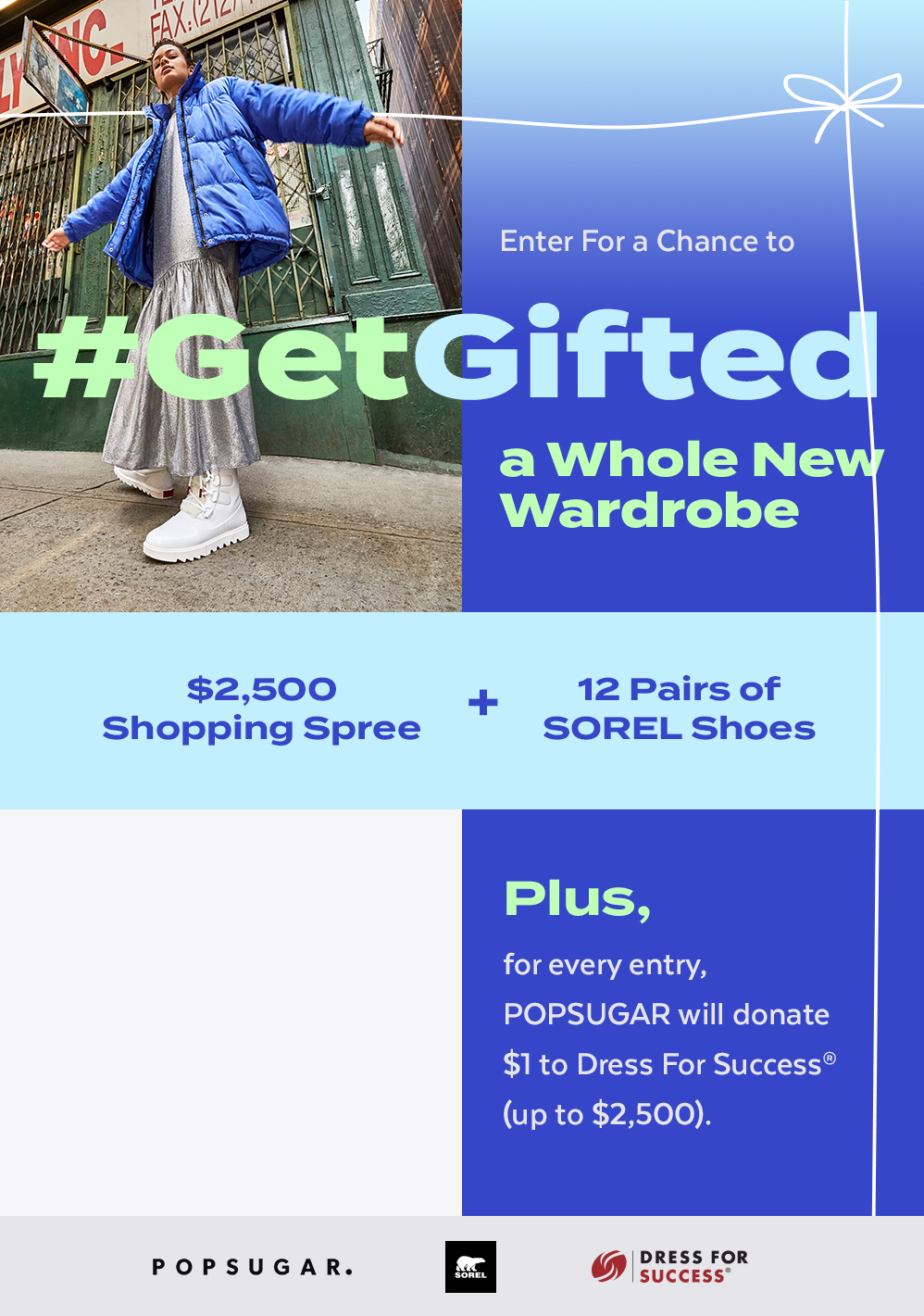 PopSugar will donate $1 to Dress for Success for every entry between December 2, 2020 and December 31, 2020, up a maximum of $2,500. Dress for Success® is a 501(c)(3) tax-exempt not-for-profit organization headquartered at 32 East 31st Street, New York, NY 10016. A copy of the charity's most recently filed financial report is available from the Charities Registry on the New York State Attorney General's website (www.charitiesnys.com) or, upon request, by contacting the New York State Attorney General, Charities Bureau, 28 Liberty Street, New York, NY 10005, or 32 E31 Street New York, NY 10016. You also may obtain information on charitable organizations from the New York State Office of the Attorney General at www.charitiesnys.com or (212) 416-8401. Sorel or PopSugar is not affiliated with, sponsored or endorsed by Dress for Success.
To enter and for full rules, go to https://www.popsugar.com/47966061. Starts 12/2/2020 9:30 AM PST and ends 12/31/2020 11:59 PM PST. Open to legal residents of the 50 United States/D.C. 18 or older, except employees of Sponsor, their immediate families and those living in the same household. Odds of winning depend on the number of entries received. Void outside the 50 United States/D.C. and where prohibited. A.R.V. of prize or prizes $4,625. Sponsor: Group Nine Media, Inc.