China Anne McClain Addresses Black Lightning Cancellation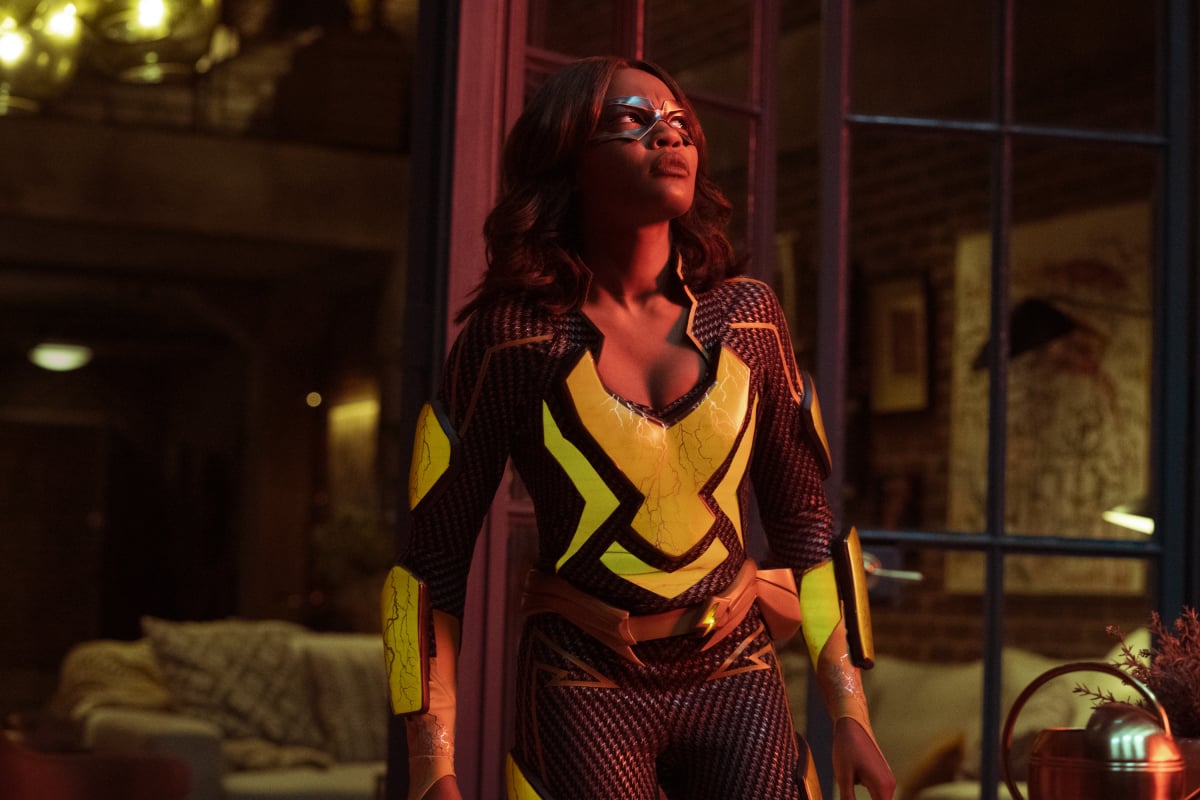 Image Source: The CW
China Anne McClain is getting open and honest about Black Lightning's cancellation. On Saturday, the 22-year-old star shared an emotional video, saying that she learned of the show's ending when it was publicly announced. "There's something I want to tell you, and for those who haven't heard, I'm sorry," she said. "This season of Black Lightning that we're filming right now is going to be the last season of the show. I didn't find that out until yesterday. I found out with everybody else. I didn't know."
She went on to reveal that she planned on leaving the series before the cancellation was confirmed. "What I did know and have known along with the rest of the cast since before we even started shooting this season is that I am leaving the show and was leaving the show," she said. "This was going to be my last season, regardless of if it went on or not. For different reasons, that, if we're being honest, I do not want to go into. I just want y'all to trust me on it." The actress, who has portrayed Jennifer Pierce since Black Lightning's 2018 debut, assured fans that she supports The CW and commended the network for its work on the show. However, she's dedicated to "doing God's work" and embarking on a personal mission of fulfillment.
Black Lightning showrunner Salim Akil first announced that the series will end with season four in a statement on Nov. 20, saying:
When we first started the Black Lighting journey, I knew that Jefferson Pierce and his family of powerful Black women would be a unique addition to the superhero genre. The love that Blerds and all comic book fans around the globe have shown this series over the past three seasons proved what we imagined, Black people want to see themselves in all their complexities. Thank you to the phenomenal cast, writers and crew without whom none of this would've been possible. I'm incredibly proud of the work we've been able to do and the moments we've been able to create in bringing DC's first African-American family of superheroes to life for the culture.
The news came shortly after The CW confirmed that a spinoff show, Painkiller, is in development. The series, which received a backdoor pilot order, will feature Jordan Calloway reprising his role as Khalil Payne, aka Painkiller. Black Lightning's fourth and final season is set to premiere on Feb. 8. Watch McClain's full address ahead.